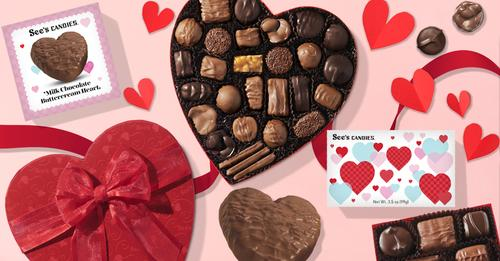 It's the TOHS Band Valentine's Day See's Candy Fundraiser and it's all online! It's never been easier for your family and friends to treat themselves and their special someone to the yummiest candy on earth AND support our band!
Your family and friends order and pay online and their candy is shipped directly to them, just like any other online store. No forms! No collecting money! No organizing and delivering orders! And all orders of $70 or more (excluding gift cards) are shipped free.
PLEASE NOTE! All orders MUST come through this personalized TOHS Band link: TOHS BAND ONLINE SHOP so we are credited with the sale.
Each order helps us reach our fundraising goals so spread the word by emailing this personalized link to your family and friends. You can even post our link on social media - anyone can order through our shop and support our fundraiser, so get creative!
The TOHS Band Valentine's Day Online Shop is open NOW through January 28th with delivery by Valentine's Day so get the word out and help fundraise for our band!