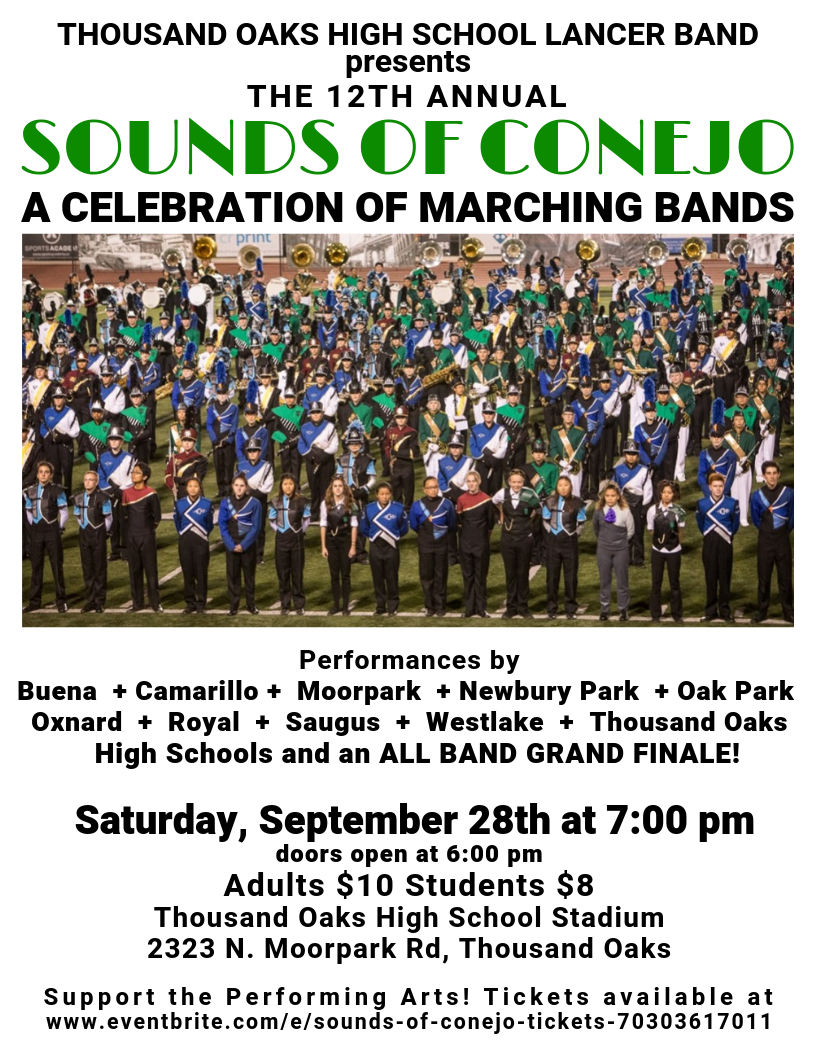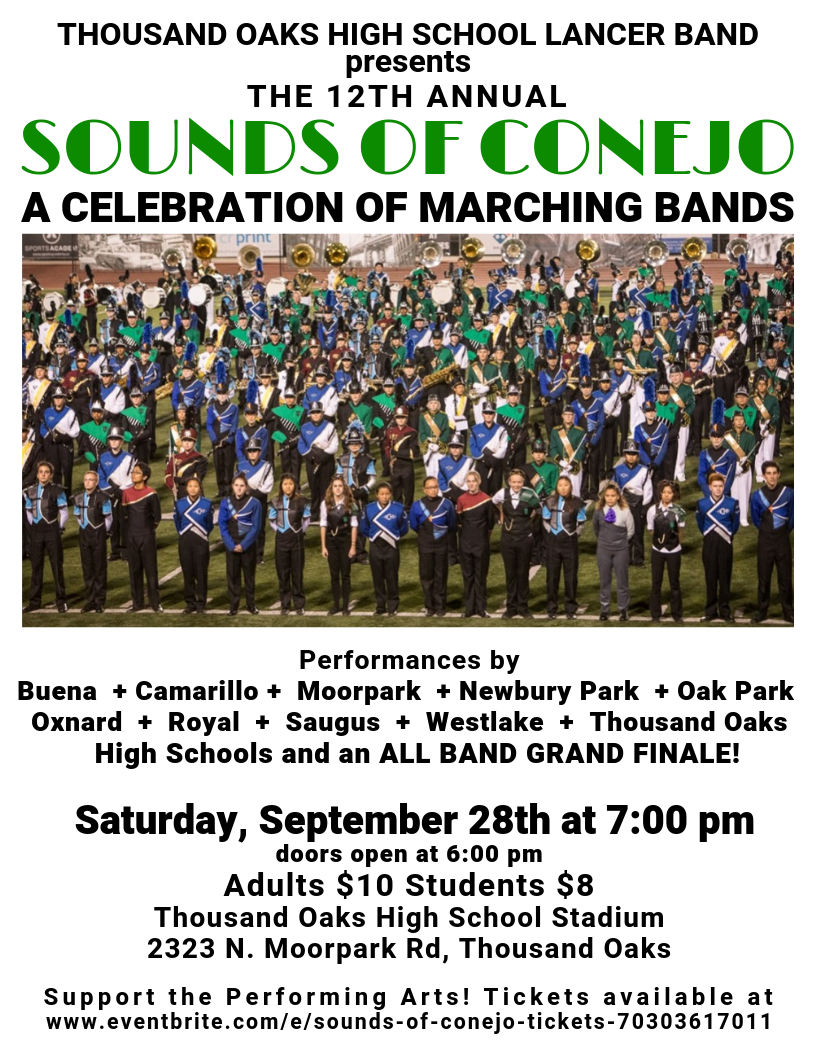 Spread the word about this wonderful Celebration Of Marching Bands featuring performances from Buena, Camarillo, Moorpark, Newbury Park, Oak Park, Oxnard, Royal, Saugus, Westlake and, your hosts, Thousand Oaks High Schools!
Tickets are just $10 for adults, and $8 for students, and available for purchase NOW at
https://www.eventbrite.com/e/sounds-of-conejo-tickets-70303617011
Show your support for our amazing music program, and invite your friends and family! Share the Facebook link to make it easier:
https://www.facebook.com/events/2340343376294115/
Hope to see you there!