Articles
Fundraisers for the Lancer Band!

Keep your car clean and help support the Band. Buy Janss Car Wash tickets for $16.99 and 50% goes back to the band. Please contact Kathy Harris for more details at This email address is being protected from spambots. You need JavaScript enabled to view it.
2018-2019 Instrumental Music Department Survey

The 2018-2019 Instrumental Music Department Survey is now open. Please fill out the survey if are interested in being a member next year in the Lancer Band.
2018-2019 Instrumental Music Department Survey

Parents, don't forget to attend the PARENT MANDATORY ORIENTATION MEETING on Wednesday, April 25, 2018 at 6:15 PM, for NEW member Parents, and 7:00 PM for returning member parents. The meeting will be conducted in the TOHS MPR. This Orientation Meeting is MANDATORY for ALL Parents of ALL MUSIC DEPARTMENT STUDENTS and Optional for students to attend. (Music Department Consists of Brass/Woodwind/Jazz/Percussion/ColorGuard).
Band and Jazz Band Auditions for Fall 2018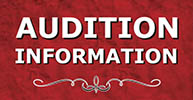 Concert Bands and Jazz Band Audition Materials are now online. Please read and follow ALL INSTRUCTIONS.
CONCERT BAND AUDITIONS will take place on Tuesday, May 29th, 2018.
JAZZ BAND AUDITIONS are through submission of audio recordings. DETAILED Instructions are on the Jazz Audition Letter (3 pages). All recording are to be uploaded on or BEFORE May 21, 2018.
If for some reason, you have trouble downloading these instructions or the referenced materials, please contact the Band Office.
Concert Bands Audition Materials
TOHS Color Guard Takes the Bronze!
Congratulations the TOHS Color Guard for placing 3rd, in their flight, in the AAA Scholastic Class at the Southern California Winter Guard Association Championships. The Guard received the BRONZE MEDAL!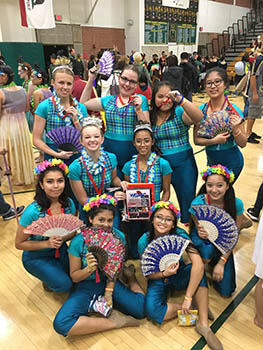 For a higher resolution image, please click on the picture above.